Join and become a member of the country's largest Amateur Astronomical Association, AAA, Inc.! Since 1927, AAA has connected members with likeminded people who share a deep fascination with all things astronomy! You will enjoy the camaraderie of learning from them and sharing what you know. The best way to learn how to observe the heavens through a telescope is to do it alongside other members. AAA provides both the training and opportunity.
Your fellow AAA members come from all walks of life, and just like you, they enjoy the beauty and mystery of the cosmos. AAA lectures, classes, meetings, observing sessions and meetups provide an excellent way to socialize and meet new people who share your passion for the heavens. AAA is simply the best way to connect with other enthusiasts and enjoy stargazing together!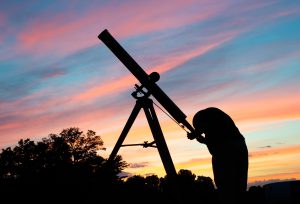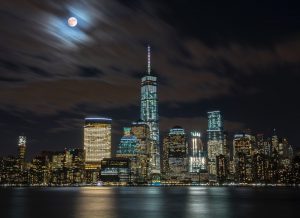 Astronomical League + The Reflector
You will automatically become a member of the Astronomical League, the country's association of astronomical societies and clubs. AL provides great observing programs and a beautiful quarterly journal, The Reflector, for all members.
Astronomy Clubs of New Jersey
AAA is also a partner in the United Astronomy Clubs of New Jersey, with access to the consortium's dark sky site at Jenny Jump State Park in North-West New Jersey.
Public Lecture Series
For almost 100 years, AAA has been sponsoring top quality public Astronomy lectures covering the latest research topics. They have always been free and open to the public as well as our members.
Classes
AAA offers astronomy-related courses at all levels. The fee for the series of six sessions is $75. The classes are especially popular, and our paid instructors are experts in their field. In person classes are limited in size; virtual classes have no limit.
Engage with the public
Membership in AAA offers a great way of getting involved in STEM education with the public. Sidewalk Astronomy events; being part of the Outreach team, and Volunteering for AAA programs and goals are all great ways to engage with the public.
Observing
Learn to observe or sharpen your skills! You will have observing opportunities across the city as well as at our various Dark Sky sites in the surrounding region. All of our in-town observing events are free and open to the public. But in the warmer months, we organize trips to dark-sky locations outside of the city that are for our members only. Check out our observing schedule here.
Borrow a telescope
AAA offers its members access to free loaner telescopes, including eyepieces. See what's available here.
Astrophotography
AAA's very active astrophotographers are ready to help you get into that engaging aspect of Astronomy. Learn before you buy – and gain the value of the collective experience of our award winning astrophotographers.
UNIVERSE
AAA's astronomy electronic forum with over 600 AAA members engaging in all astronomy topics, including many special interest groups.
Eyepiece
AAA's newsletter, electronically published monthly. Eyepiece is written by and for our members, providing us with a varied diet of astronomy news in the metropolitan area and beyond. It covers lectures and other astronomy events in New York City, offers tips on observing and equipment and summarizes astronomy discoveries and other general news in astronomy and astrophysics.
Social Events
We are a very friendly club and hold Members Only social events several times a year. Have trouble finding family members or co-workers that are really interested in astronomy? Join AAA and make friends with people who share your passion for all things Astronomy!
Magazine Rate Reductions
Members can subscribe to Sky & Telescope Magazine and Astronomy Magazine at greatly reduced rates.